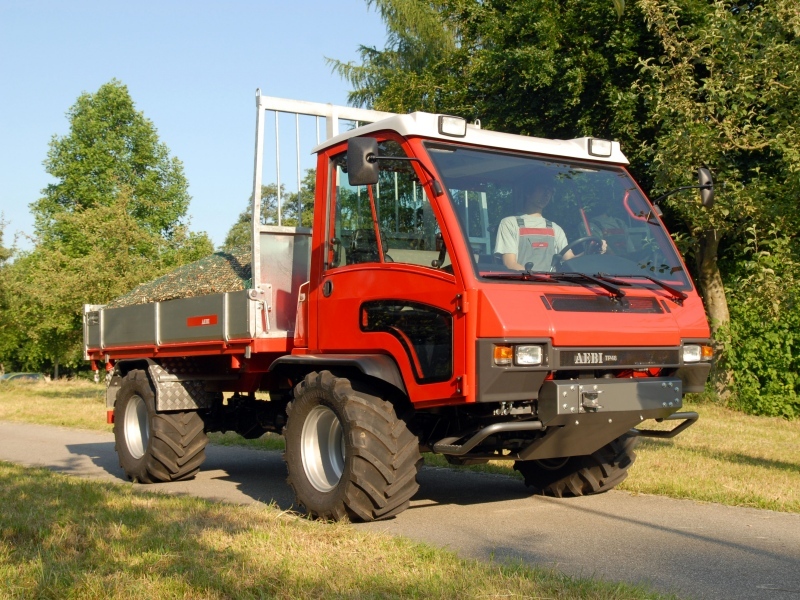 The large-displacement, economical and high-torque diesel engines generate 55.4 kW / 75.3 HP. Even with high loads, the transporter stay on the fast track.
The 4-stage reversing gearbox has 16 forward and 16 reverse speeds, including stages and half-gears. With the finely graduated gearbox and the high-torque power plant, this Transporter masters extreme situations with ease, and always with a reassuring reserve in hand.
The smart design of the brilliant red driver's cab is a treat for the eyes. Fitted with double tyres all-round where the situation demands it, the Aebi TP48P presents a picture of strength, simply bursting to show off its power on the nearest incline.