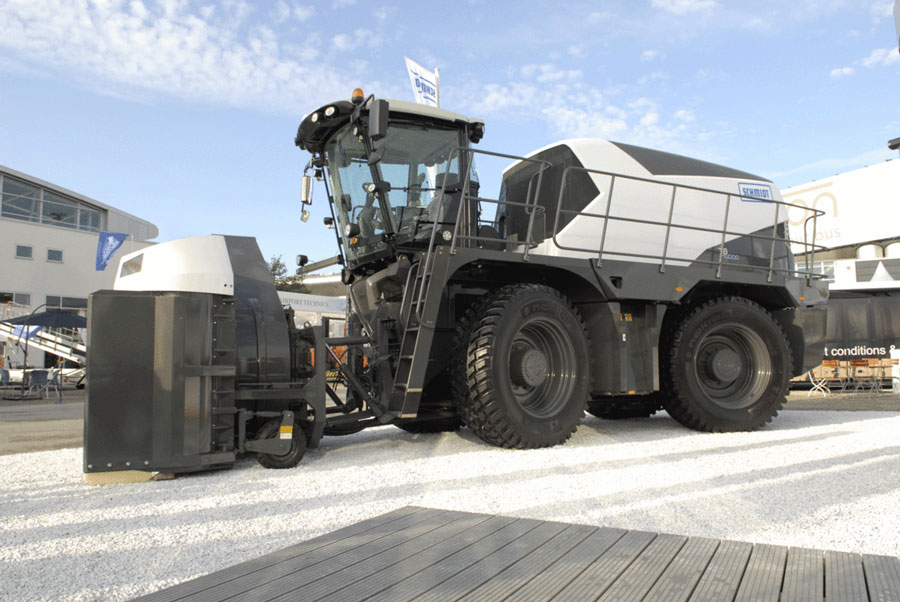 Rotating snow clearing
SCHMIDT's rotating snow clearing machines are deployed first and foremost in difficult snow conditions and for clearing walls of snow at the roadside.
TS 10000/5 the high performance snow clearance machine for airports
The snow clearance machine for high speed clearance at airports. Set up for quick driving in the fleet of jet sweepers, the TS 10000/5 clears up to 6.000 t/h. The turbo stream clearing system works according to the recognized throwing up system of Schmidt, which is impressive due to reliable clearing performance of large quantities of snow and a both wide and targeted throwing distance.
Attachable snow clearing
SCHMIDT offers a wide range of attachable snow clearing machines for all types of snow, all snow clearing tasks and all commonly used carrier vehicles.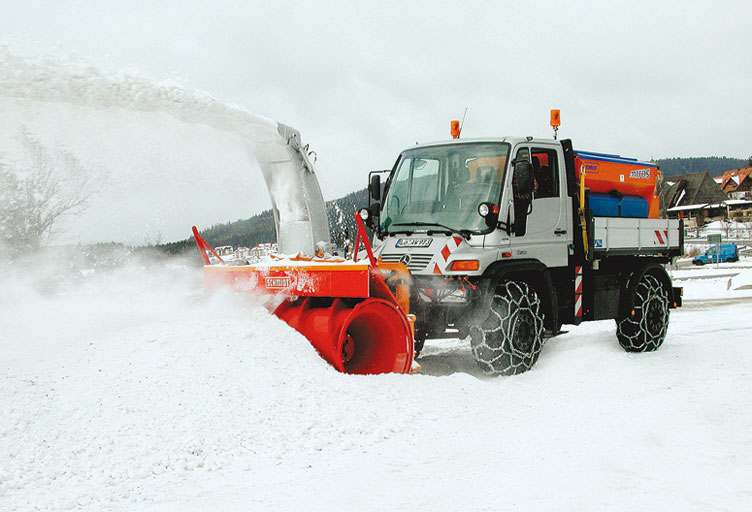 Automotive snow clearing
SCHMIDT's automotive snow clearing machines can cope with the most difficult of snow clearing conditions. Their articulated frame steering system provides for optimum power transmission in any situation.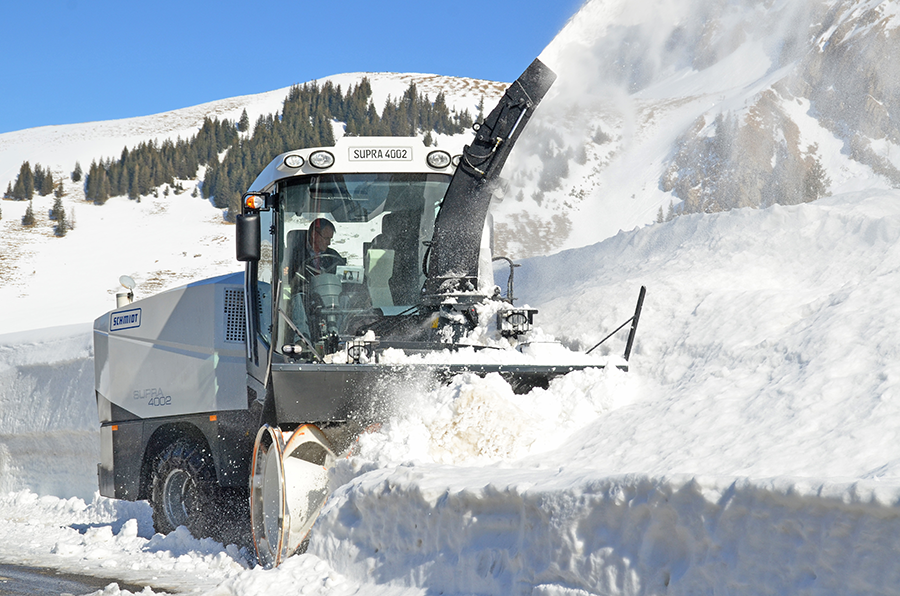 Snow plows
SCHMIDT's modern plowing systems in their many variations provide for well-cleared roads at all times. Besides their enormous clearing capacity, they also stand out for their high degree of user friendliness and low maintenance.
Single-blade snow plows
SCHMIDT's single-blade snow plows are suitable for simpler snow-clearing operations, especially in municipal areas. Robustly built, they are easy to maintain.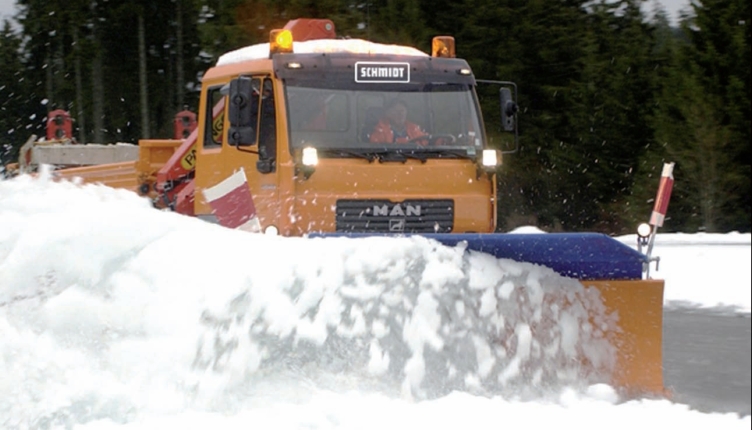 Multi-blade snow plows
SCHMIDT's multi-blade snow plows are subdivided into up to five sections. The best possible adaptation to the road surface is achieved through a special link system.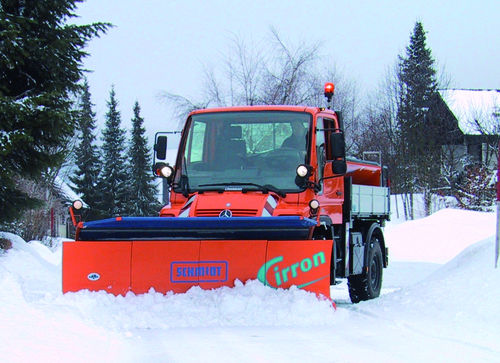 Special snow plows
For quite specific operational areas, SCHMIDT offers a variety of special models. Variable wedge snow plows make it possible to clear snow flexibly: in town centers and on narrow roads, on car parks and at road junctions. ML and CPS snow plows are for use on motorways.