In addition to the PB400 Winch from Korea's Winter Olympics, which will be arriving in the next few weeks, Valle Nevado has also decided to renew its fleet for building their SnowParks.
PB400 Park Bully: By Professionals, For Professionals
Coverage, agility, precision, large action radius and many park-specific features that are important in the parks. ParkPro was developed together with riders, drivers, shapers and park designers.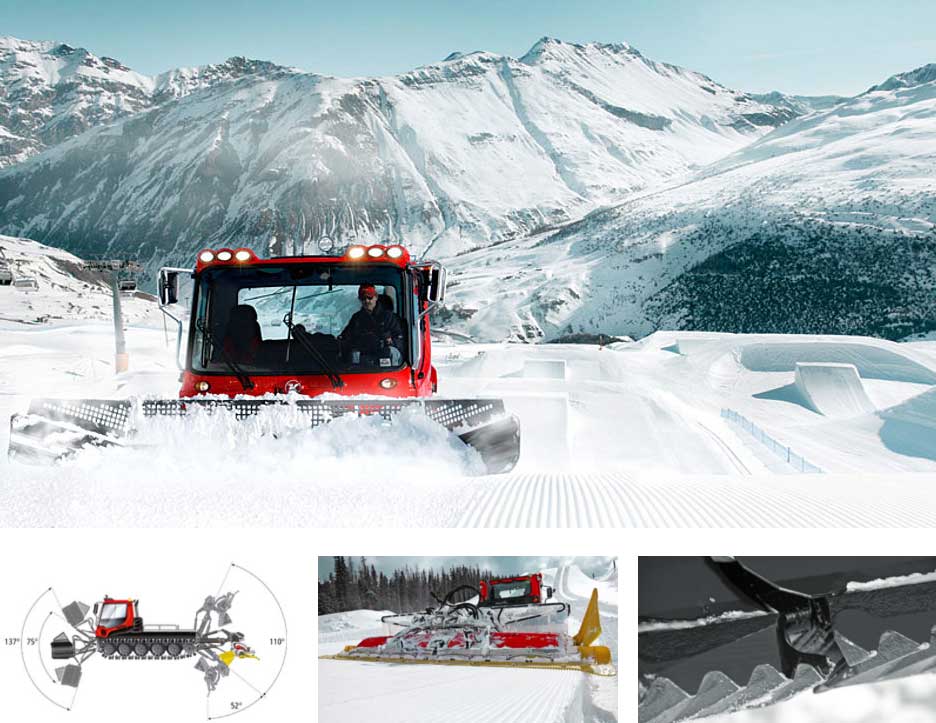 Flexible and agile, perfect for modeling
The PistenBully 400 Park has extreme motion of the front and rear attachments. Perfect for building takeoffs, Kickers and landings. The power curl function allows to lift and curl the ParkBlade simultaneously.
Alpineflextiller With Flexlock. For Efficient Shaping
The AlpineFlexTiller has been setting the benchmark for perfect slope quality for many years. We have integrated innovative functions into the AlpineFlexTiller, which facilitate completely new ways of working.
The stinger and PSX control make the ParkFlex tiller's range of motion even greater. The ParkBully reaches high up and deep below with its tiller – creating precise radii and laying down a perfectly finished surface.
Our congratulations and gratitude to Valle Nevado for their continued interest in our PistenBully products.