Performing thorough maintenance work is essential in order to ensure operational readiness at all times. It might sound perfectly reasonable and simple, but doing this is becoming increasingly taxing. The more complex the fleet and the more modern the technology, the higher the demands on the staff. And what should you do when maintenance work is pending, but staff are busy with other tasks?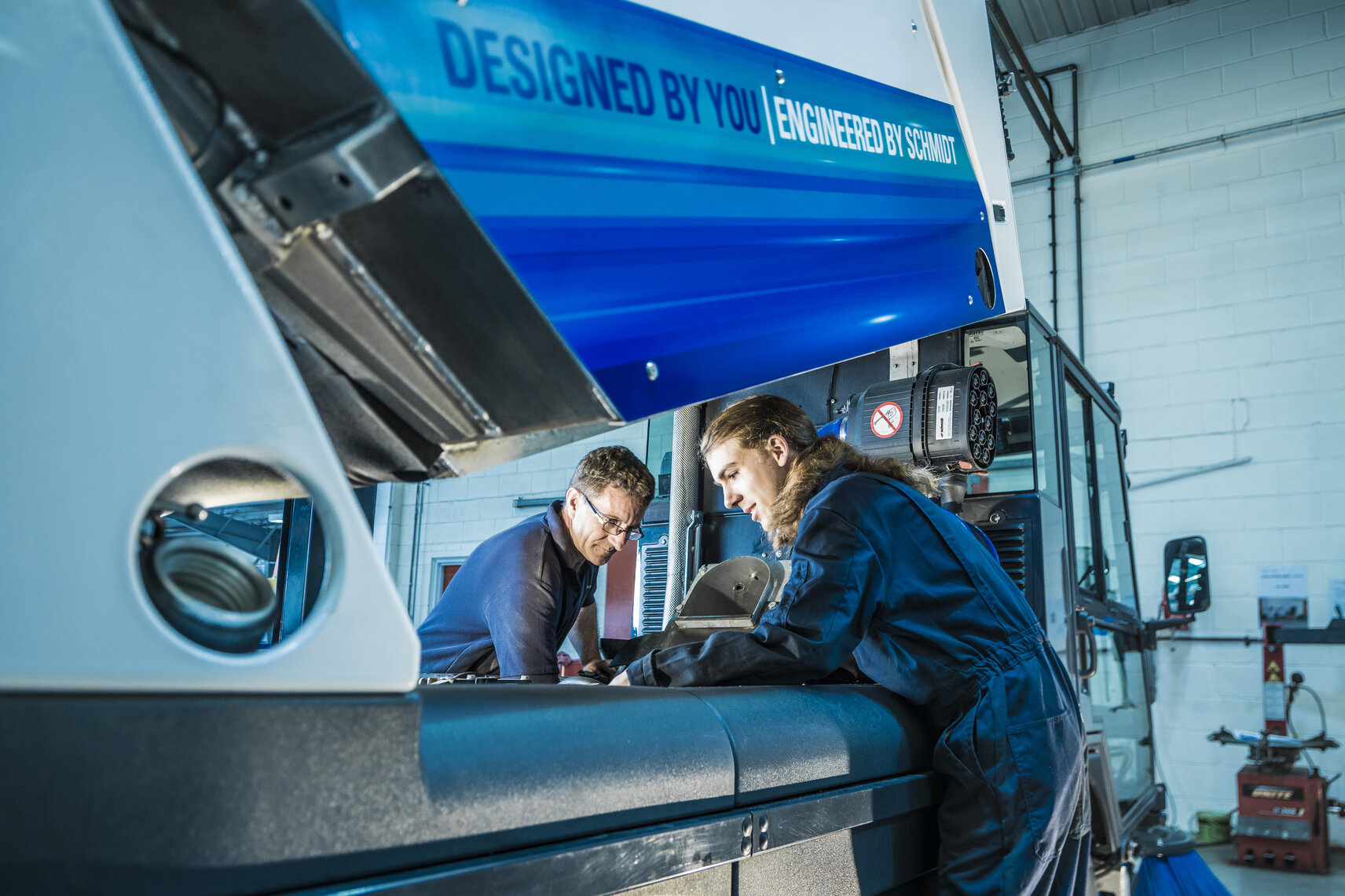 Besides ensuring operational readiness, it's equally important to protect your investment. Nothing is as unique as your own business and organisation. In Aebi Schmidt, you have a partner that understands you and provides you with bespoke services to ensure you can always keep the promises you make to your customers.
Seasonal inspection and maintenance
General inspections of machinery and equipment are a routine occurrence at most airports before and after the winter season, along with general maintenance work. Whether it's simply a matter of making sure that consumables and spare parts are available or deploying a specially trained team of experts to take care of specific tasks on site, Aebi Schmidt can draw upon a vast range of experience in all scenarios and provide you with the best possible support for your precise needs.
Combining maintenance and training
Some of the airports to which we have been providing fleet services and maintenance for many years also use the maintenance period to train their staff. You can make the most of our experts' unique experience by arranging courses for new employees or staff from service providers, advanced training on new equipment, or on-site training for maintenance staff.
Protect service contracts
If you prefer not to handle the maintenance and updating of technical components yourself and hence invest your time in your core tasks, talk to your contacts at Aebi Schmidt about a service contract. Our service contracts are flexible and adapt to your needs.
From operational readiness to maintaining performance, our intelligent and flexible solutions ensure that your fleet is ready for use at all times, including in emergencies – quickly and non-bureaucratic. Our expert in-house technicians not only help you putting your equipment into operation, but provide ongoing support afterwards. In addition, we can also provide intelligent technology, all in all to enable you to work more efficiently.