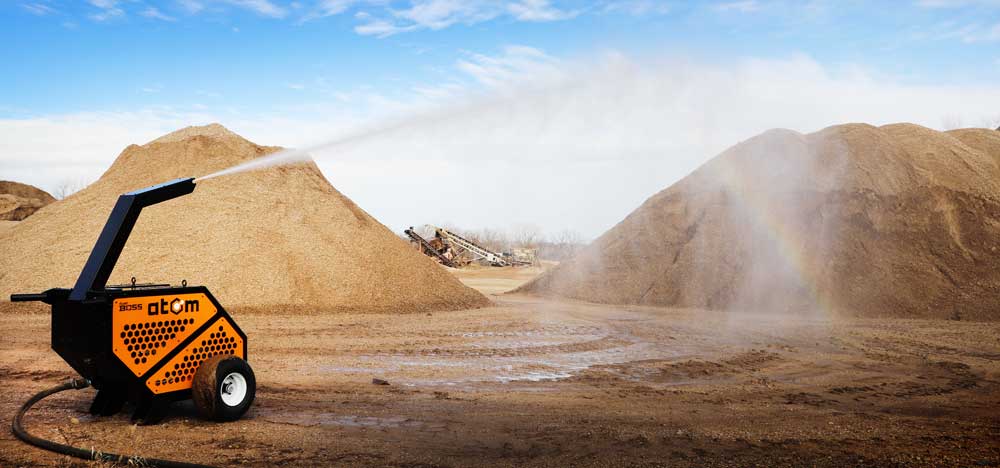 Portable, cutting-edge innovation changing the dust control industry
The DustBoss Atom™ boasts new technologies with a remote control for virtually complete system operation away from the unit, and BossTek® Telematics allow a distant connection with the equipment and streamlined support.
The unit brings a potent 100 foot (30 meters) throw in a small, self-powered package. Weighing only 562 pounds (255 kilos), the unit is easily transportable via pick-up truck bed for quick job relocation.
Throw: 100 feet (30 meters).
Coverage: 6108 square feet / 567 square meters.
Nozzle oscillation: 100° user-definable, remote operated.
Air-Cooled, Tier IV final diesel engine.
Runtime: Approximately 3 hours.
Remote control for virtually total operation up to 1000 feet (300 meters) away.
BossTek® Telematics for equipment monitoring and streamlined support.
Easy pickup truck transportation with li