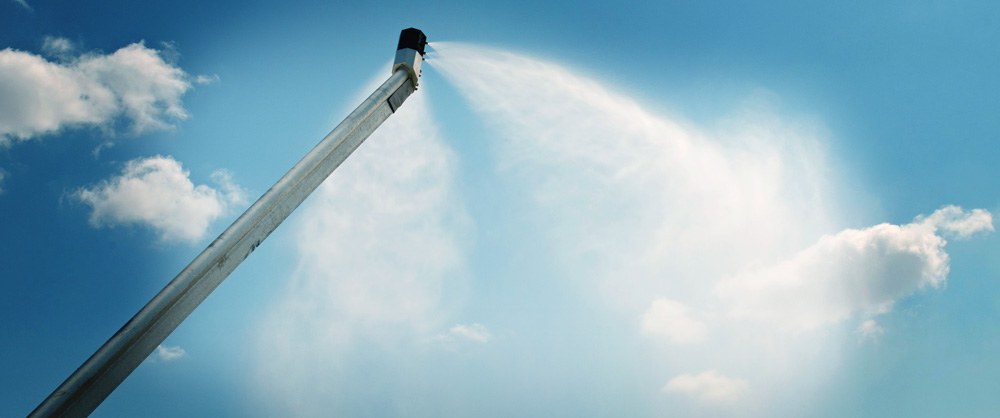 Ideal for smaller spaces with extreme dust problems, The DustBoss® Mister (DB-M) is designed for when the turbulence associated with a fan driven unit is undesirable.
Throw: ~30 feet (9.14 meters).
Standard boom length: 15 feet (4.57 meters) mounted on skid.
Custom boom lengths: 4 to 15 feet (1.22 to 4.57 meters).
Water flow: 3.79 to 10.39 GPM (14.35 to 39.35 lpm).
Warranty: 3 years.
Ask us about
Recommendations on using non-potable water.
Additives such as surfactants, tacifiers, or odor control agents.