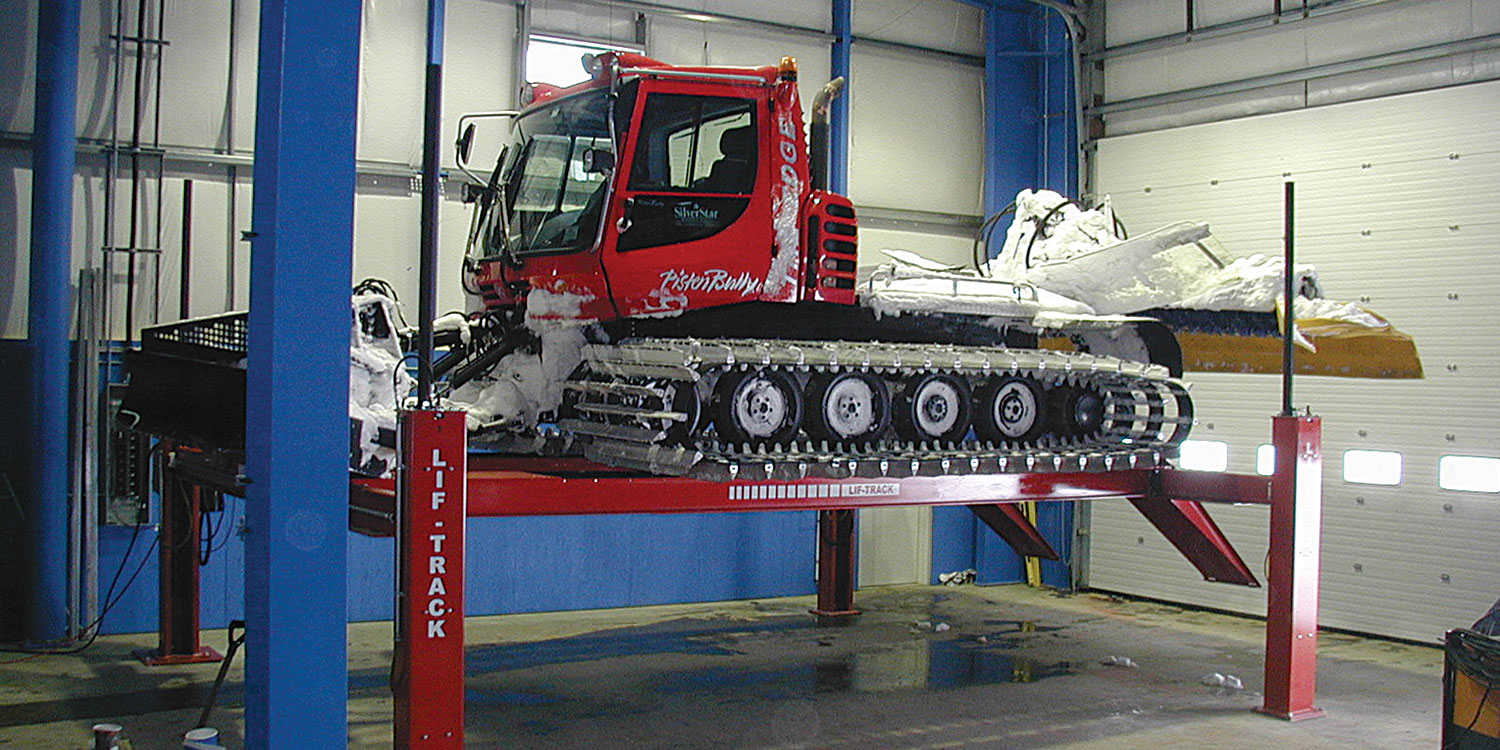 The LIF-TRACK wide body designed for tracked snow grooming vehicles.
Access to the undercarriage means your mechanic will have the room to work easier and more thoroughly.
Not only can you get your machine back on the hill faster after an emergency repair, but now you can implement a true preventive maintenance program to reduce downtime and overall maintenance costs.
Cost Effective
Versatile and cost effective, no de-tracking is necessary! Just drive on with blade, tiller and tracks in place!
Service All Vehicles
Easily adjustable platforms service your entire fleet of pick-ups, trucks, or de-tracked groomers.
Preventive Maintenance
Quick, easy inspections and lubricati