By Jason Nicholls, AccuWeather senior meteorologist
The rare triple La Nina is waning with a weak central Pacific La Nina signature to the sea-surface temperatures expected in March. The atmosphere is still lagging behind the changing sea-surface temperatures in the equatorial Pacific, so we are expecting a La Nina-like atmospheric pattern early in the spring followed by neutral ENSO conditions mid- to late spring. El Nino conditions can develop late in the year, but neutral conditions should prevail much of the spring. Here is a look at forecast sea-surface temperatures.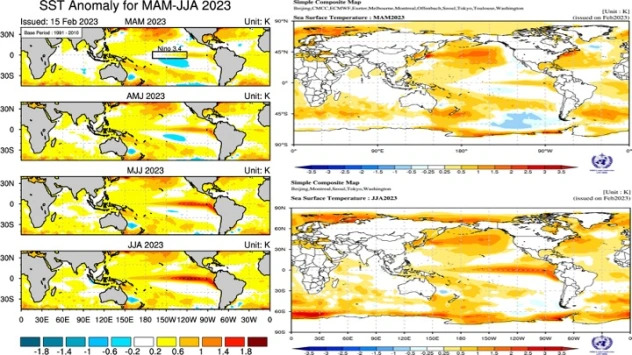 Courtesy APEC Climate Center and WMO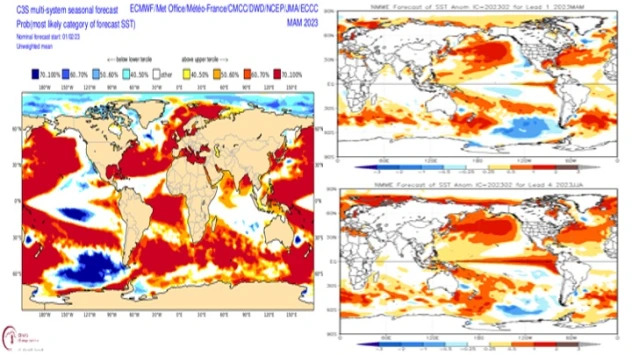 IMME and NMME
Before looking at the forecast, here is what our analog years show.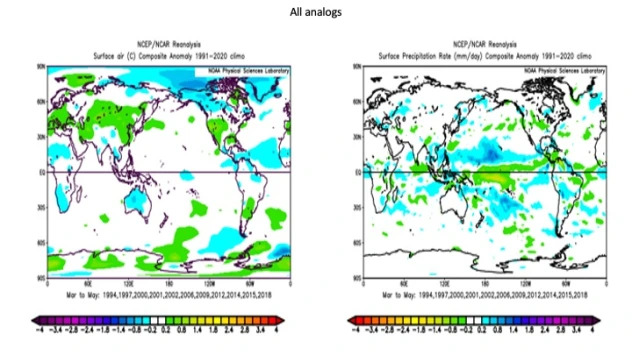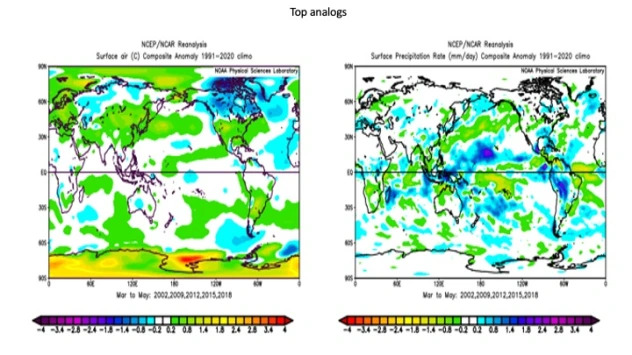 Now to look at specific regions.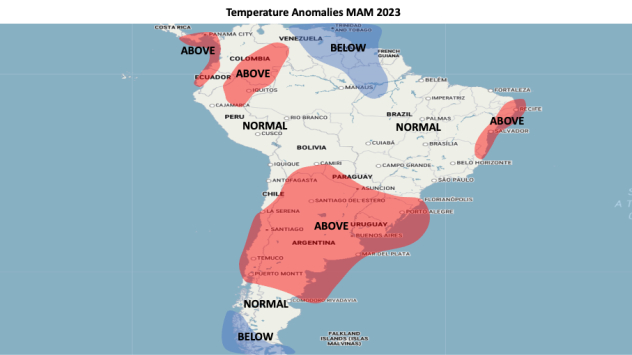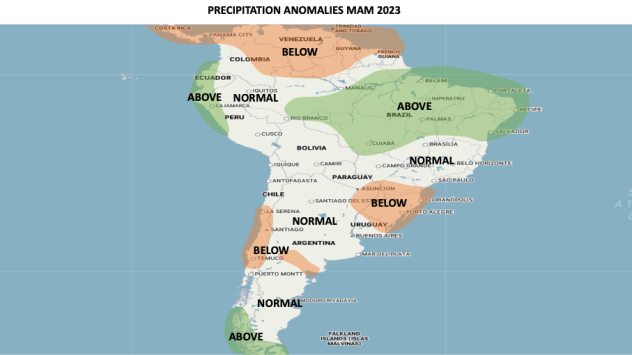 Brazil:
Heat will remain a concern across the crop areas of Rio Grande Do Sul in March and perhaps April where heat and dryness have been a problem during the summer. Drought conditions will continue in the area as well early in the season, but rain prospects can improve later in the season as La Nina atmospheric conditions wane. Dryness can also be a concern across portions of Santa Catarina early in the season with the risk for some heat, then precipitation can average near to below historical averages late in the season. The remainder of Brazil will have precipitation at least near historical averages, but the Amazon basin and northeast Brazil can be wetter than historical averages. An early frost or freeze appears unlikely in southern Brazil.
Temperatures across central and northern Brazil will be near to slightly above historical averages, but lower in far north-central Brazil. Far northwest and north-central Brazil can start autumn on a dry note but is expected to turn wetter late in the season as sea-surface temperatures off Ecuador should gradually rise as La Nina fades.
Argentina, Uruguay and Paraguay: