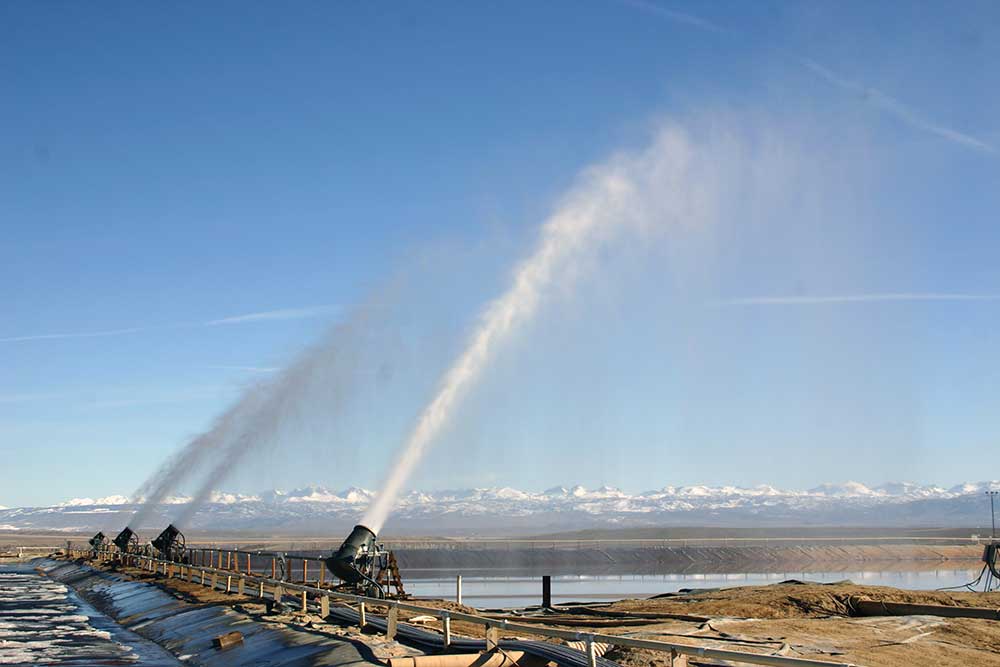 SMI's Super PoleCat Evaporator is designed to simply and reliably evaporate your processing water.
The Super PoleCat uses a 25 hp fan to efficiently throw a water spray over 200 feet (60 meters). A stainless steel water spray manifold with 2" quick disconnect water feed delivers the water to 30 nozzles around the fan exit. These 30 nozzles can be customized to your water pressures and desired flow requirements to achieve optimal evaporation rates for your site.
Suggested water pressures, range between 80 and 120 psi. An optional water filter is available to help with pre-filtering. The Super PoleCat can be used year round in all ambient conditions. Evaporation rates are dependent on many factors such as ambient temperature, relative humidity, elevation, solar exposure and water temperature. Customers are telling us typical evaporation rates are between 20% and 80%. So, evaporation amounts between 20 and 120 gpm (75 to 450 lpm) are achievable.
The Super PoleCat Evaporator is easy to use, easy to maintain, energy efficient, quiet and an excellent value.