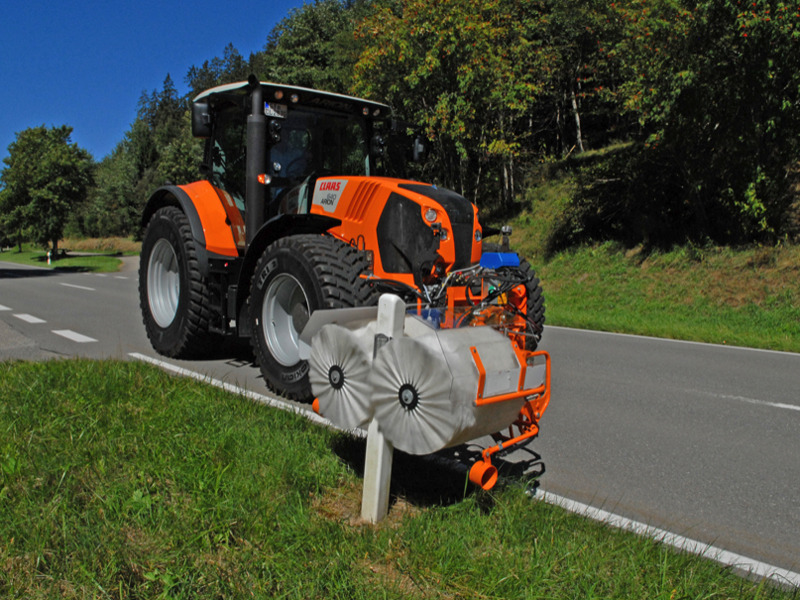 The RPS-H cleans not only easily reachable reflector posts and crash barriers. The particular construction of the easily mounted extension arm also facilitates problem-free cleaning of the reflector posts, which are mounted behind crash barriers and thus difficult of access. The washer is placed at the side and front thus permitting excellent visibility at all times. The brushes can be brought into working position quickly and easily.
The hydraulic direct drive of the rotating brushes makes it possible to preselect at will the direction and speed of rotation of the brushes. The cleaning process is started via an ergonomically designed control console and runs fully automatically. Water consumption is minimised as the water is only supplied once the brushes begin to rotate.
The special sensory device makes it possible to clean down to just above the ground thus avoiding the brushes touching the ground and stirring up the dirt.