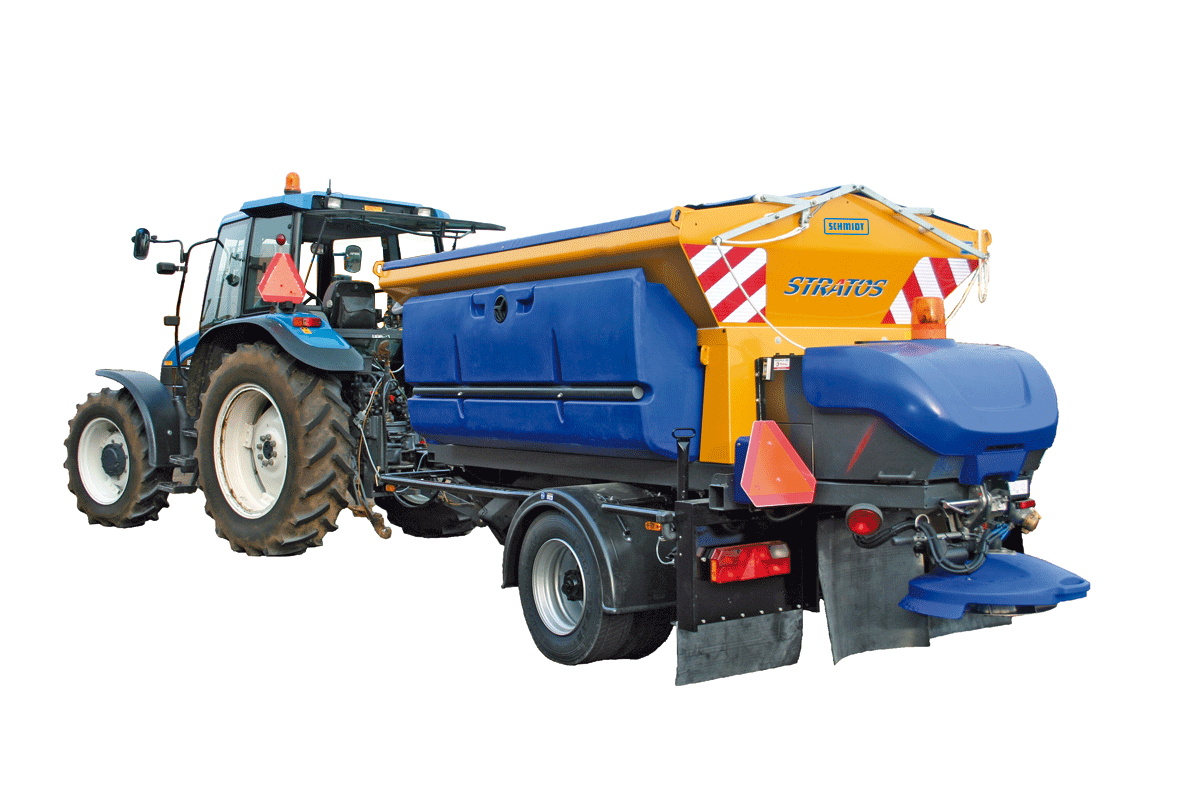 Towed spreaders
With the Stratos A towed spreaders, the problem of de-icing on municipal roads is solved even more flexibly and cost effectively.
The specialist for all-round operations
Depending on the size of the spreader, they can be towed by various towing vehicles: from powerful four-wheel drive cars, to small utility vehicles, pickups, tractors and on to Unimogs or lorries. With the towed spreader it is therefore possible to effect de-icing operations on nearly all municipal roads and road surfaces.
Cost-effective performance
The Stratos A series is, because of its flexibility, an ideal complement to the Stratos de-mountable spreaders. Each in the series can be loaded with pre-wetted salt, a de-icing process which reduces the amount of damage to the environment and makes for excellent cost-effectiveness. The towed spreaders are easy to operate directly from wherever the driver is sitting via one of the three operating systems, CB, CX or CL.
Inexpensive operations
The Stratos A towed spreaders are powered independently from the towing vehicle. They obtain the necessary energy from the rotation of a cardan shaft on the axle alone. No expensive refitting of the towing vehicle is needed. If the towing vehicle is equipped with a hydraulic system, this can be used as the source of power.
Trailer coupling systems
The Stratos A towed spreader offers a high degree of flexibility in terms of coupling mechanisms. One possibility is a height-adjustable drawbar trailer, a second is to use a towing ring or simply a hitch.
High quality materials
With the Stratos towed spreaders, great importance is placed on the use of top-quality materials. The hopper is given a very durable finish in comparison with other methods, with an ultra-modern powder coating. The spreading disc and the entire delivery chute are made of stainless steel and the basic frame is completely galvanised, then, in addition, painted.