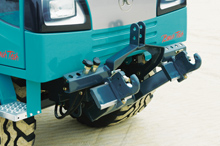 FRONT HITCH
FOR ATTACHMENTS
Thanks to the optional front hitch (3-point mounting Cat. II) for a range of attachments, the BeachTech Marina becomes a true multi talent.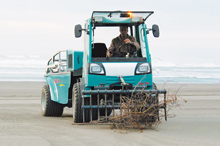 SCREENING RAKE
TO REMOVE LARGE PIECES
The screening rake enables you to loosen compacted sand, shift large sections of sand and level sandcastles.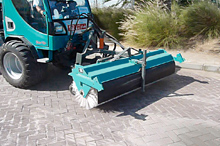 ROLLER BROOM
FOR PAVEMENT CLEANING
Alongside a clean beach, carefully cleaned streets and squares are also important. The roller broom turns the BeachTech Marina into a perfect road sweeper.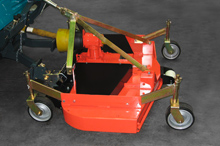 LAWNMOWER
FOR PARKS
3 rotors and rubber support wheels ensure even mowing results.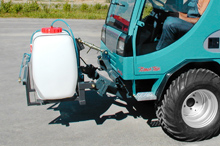 WATER SPRAYER SYSTEM
TO REDUCE DUST
Dampening the sand surface reduces the formation of dust.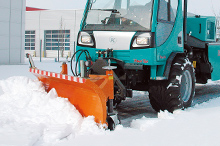 CLEARING BLADE
FOR SUMMER AND WINTER
Used for levelling the sand surface or for various other shifting and clearing tasks.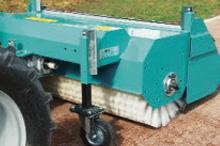 SWEEPER
BEACHTECH SWEEPY HYDRO/ SWEEPY
Operating width: 1,000 mm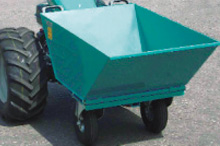 FRONT TRANSPORT BIN
BEACHTECH SWEEPY HYDRO/ SWEEPY
140 liter capacity, easy to operate tilting device, 2 large pneumatic tires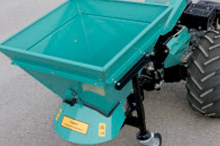 SPREADER
BEACHTECH SWEEPY HYDRO/ SWEEPY
capacity 100 l, spreading direction adjustable (left-center-right)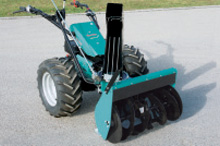 SNOWBLOWER
BEACHTECH SWEEPY HYDRO/ SWEEPY
two-stage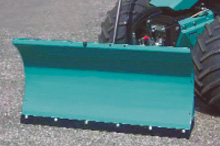 FRONT SCRAPER
BEACHTECH SWEEPY HYDRO/ SWEEPY
Operating width: 1,000 mm, with spring guard and replaceable scraping slat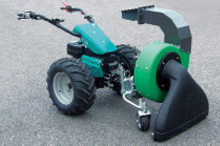 GARDEN VACUUM
BEACHTECH SWEEPY HYDRO/ SWEEPY
operating width: 800 mm, 2 wheels, adjustable in height, collecting bag 270l