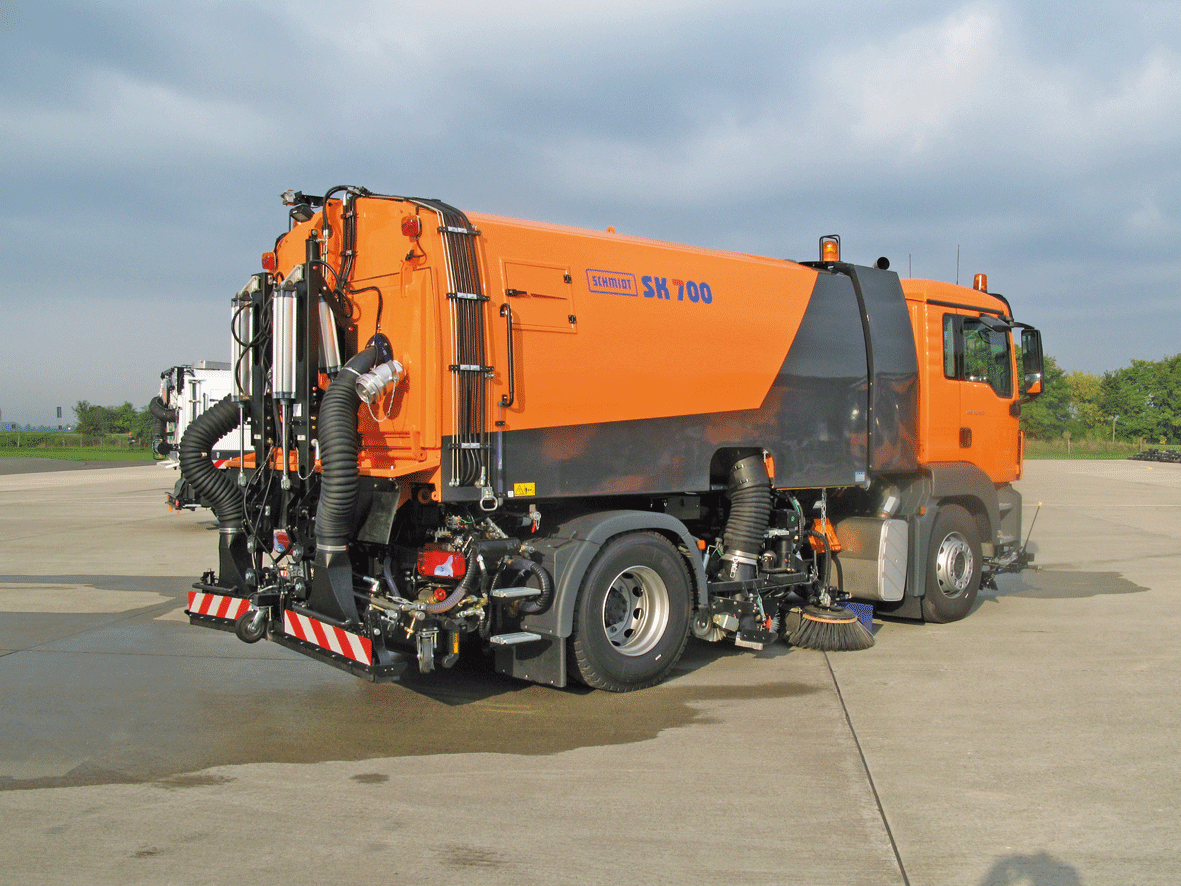 Truck mounted sweeper
The truck mounted SK 700 sweeper has an impressive 7.0 m³ hopper – it is specially designed for the rapid cleaning of country and national roads. This series is suited for all common truck chassis with a permissible total weight of 18 t. The SK 700 can also be used between 10pm and 6am thanks to its noise suppression package. This machine is of course also suited to both single-sided and doublesided dual sweeping.
Apart from the larger 2,100 l water tank – made from glass-fibre reinforced plastic – the sweeper has all the other performance and comfort features of the SK 600. Like the SK 600, it has a variety of application options and three flexible drive concepts: hydraulic, hydrostatic or diesel-powered auxiliary engine. Conclusion: with the SK 700, you combine a maximum range of applications with top quality equipment, comfort and environmental standards!