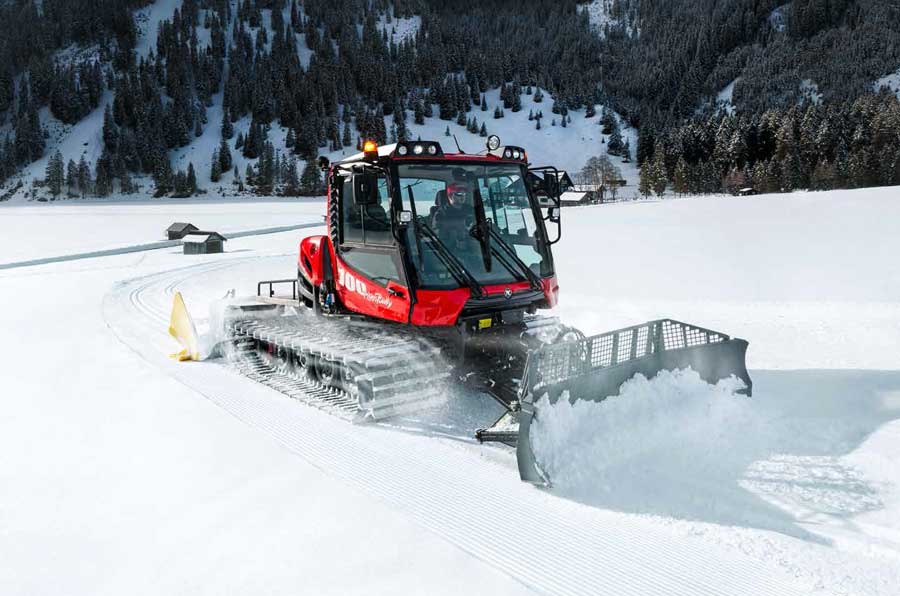 Most powerful engine in its class
Economical and efficient: With twenty percent more thrust, the PistenBully 100 4F is now more agile and more powerful. And that with less fuel consumption.
Eco-friendly exhaust gas technology
Low-emission engine according to EU Stage 4, Tier 4 final and ready for conversion to EU Stage 5.
Unrivalled Unpolluted
The PistenBully 100 4F is currently the only vehicle in its class that can be retrofitted with a diesel
particle filter. This reduces pollutant emissions significantly.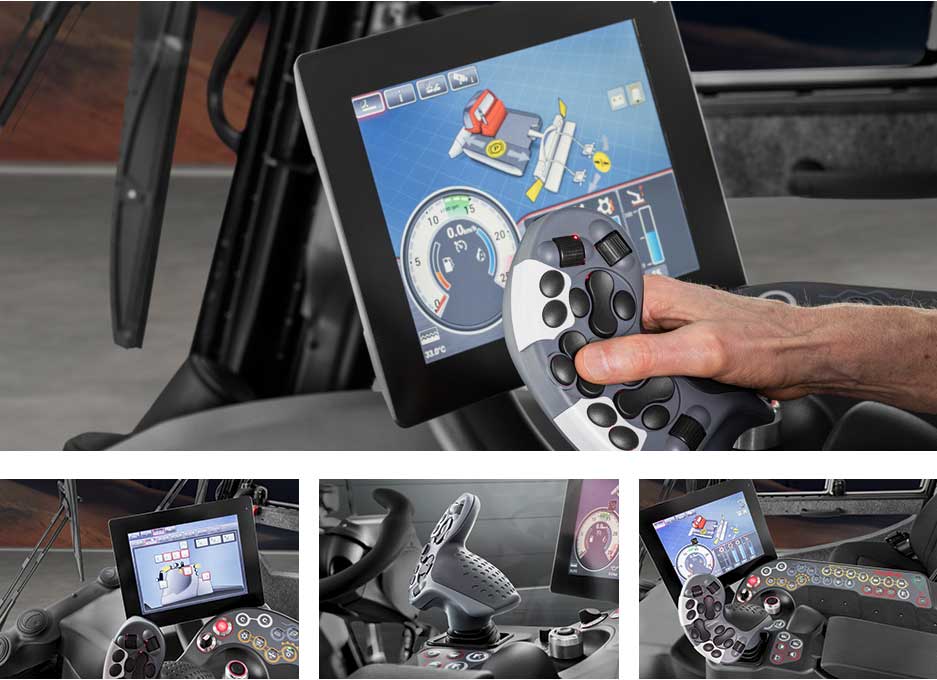 New all-way-blade high-volume and sensitive
A taller snow guard and extended working widths for greater snow volumes. Synchronized control of side wings with reinforced bearings. Tiller and blade can be operated simultaneously using the joystick.
Longer, better, deeper new quick-change system
Longer quick-change system (QCS) pushframe for improved visibility of the All-Way-Blade and a new lift cylinder for greater range of movement from the quick-change system.
Also usable as park version
With a special quick-change system the PistenBully 100 4F is suitable for use in parks. The back blading feature facilitates perfect grooming of feature finishes.
More bite than ever different working widths
More efficient passes due to a broader tiller shaft and larger working width. More teeth for improved snow surface. Tiller depth and contact pressure of the tiller and track setters can be adjusted autonomously.
Wide range track setters for each use
Precise trail grooming and improved terrain conformance thanks to deeper track setters. When not in use the track tiller (VarioTrackDesigner) can be simply removed without tools.
Chassis and tracks more stable and lower
Best gradability thanks to 4 running axles, higher payloads and improved service accessibility distinguish the chassis of the PistenBully 100 4F. The automatic track tensioning reduces the wear and tear.