CAB 5 pers./750KG to CAB 20 pers./1,600 KG
The personnel cab is constructed of an extremely robust steel rib structure with GRP components. The ROPS-certificate provides uncompromising protection for all passengers.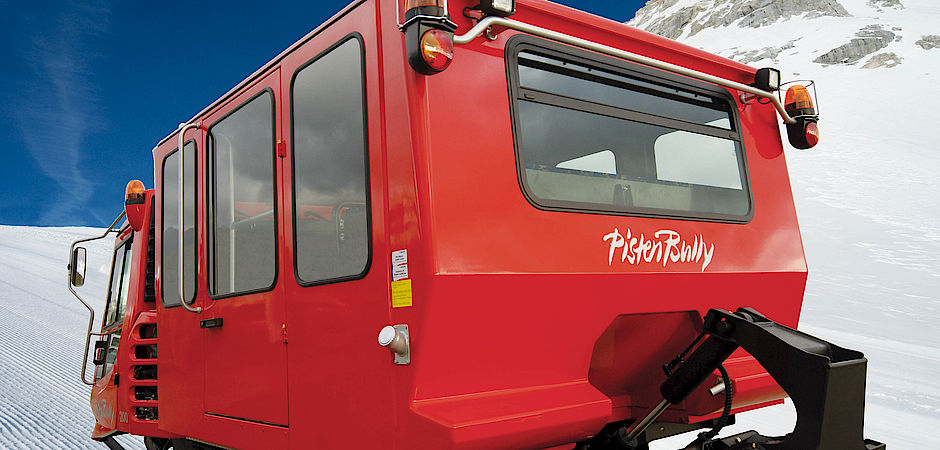 The cab is fitted out in the interior with a soundproofing, heat-insulating, and extremely hard-wearing non-woven fleece material.
Entry is via the driver's side by means of a set of steps which can be drawn out over the tracks and an access ladder. A bar handle is secured to the inside of the door, which serves as an aid to climbing up when the cab door is open.
The cab is fitted out with fold-up bench seats, facing forwards respectively in relation to the direction of travel. Automatic seat belts and holding bars provide for the passengers' safety.
The cab lighting reacts by means of door contact switches.A diesel heating system provides for the heating of the cab, supplied from a separate fuel tank. The windows in the front and rear of the cab can be pivoted to provide ventilation.