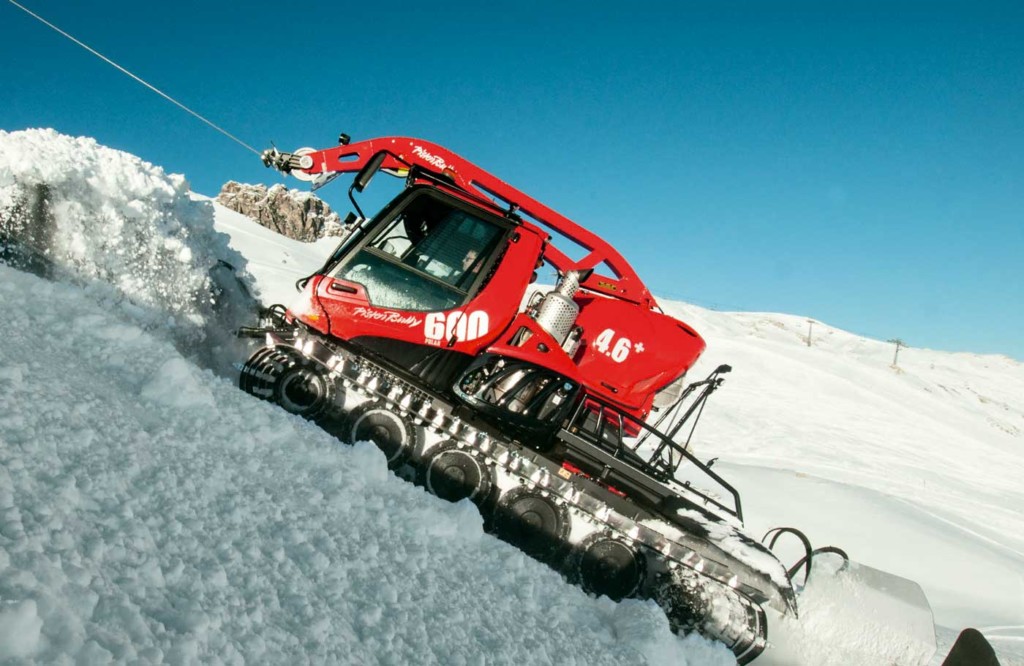 The New PB600 Inspires the highest level of snow management: Red Level.
Full of innovation.
The new PB600 is already setting new standards in technology, supported by a large number of patents granted.
Last February, the new PB 600 was introduced to the entire ski industry at the Nebelhorn ski resort in Bavaria, Germany: hundreds of visitors came to see the innovations of this new generation of Pisten Bully snowplows. No other snow-clearing machine in its class has more interior value.
The most innovative and intuitive operating concept on the market – and extremely comfortable
Clearly arranged and self-explanatory iTerminal with touch control
Ergonomic double-jointed joystick for four simultaneous blade movements
Comfort seat with integrated armrest as standard
More space, comfort and freedom of movement
Convenient one-handed control of all attachments
Quieter thanks to optimised cab insulation
High-quality and easy-care interior
Optimised cab concept for highest safety (ROPS 14.5 t)
Standardised arrangement of control elements across all models for fast orientation after a vehicle change
SNOWsat-ready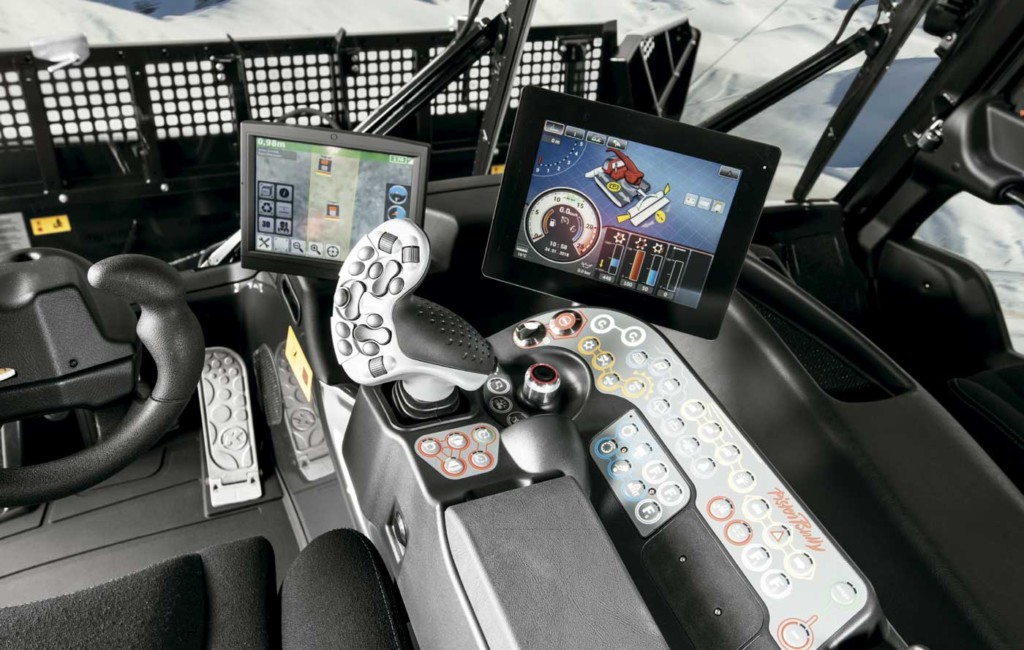 Best gradability and thrust
Lightest machine in its class with the highest gradability and thrust
Best power-to-weight ratio in its class: lower weight but increased power
More torque than previous model
Reinforced cab with 14.5-t ROPS weight
Increased chassis stability
Heaviest payloads
Highly flexible use
The world's first snow groomer with EU Stage 5 engine – it doesn't get cleaner and quieter than this!
Conservation of resources and excellent performance don't have to be mutually exclusive. Powerful engine with diesel particle filter
Low-maintenance and simple engine, reducing downtime and increasing availability
Less noise thanks to quieter engine
Greater range thanks to larger tank and lower consumption
Intuitive snow grooming – ergonomic and efficient
Electronic assistance systems make things easier for drivers in lots of situations. In the new PistenBully 600 they're not just optimised, but are cleverer than ever. Automatic winch rope pull control: most reliable winch, unique and uninterrupted 360° rotation of the winch without twisting the rope
AutoTracer: active bend support, steering support, automatic lateral slope compensation
SNOWtronic: intelligent vehicle control; rear equipment rack can be used as combi or parallel rack, enormous range of motion, simplified control