The way you want it
Parks have developed enormously over the last 20 years; they have become an important market for the future. That's why we presented the first PistenBully adapted for parks back in 2000. Park designs are becoming ever more extreme in the professional sector. In addition, increasing numbers of ski resorts are offering adventure trails, funslopes and family parks to boost their appeal to skiers and snowboarders and, thus, their own competitiveness. This naturally has an impact on their requirements of the snow groomers: Parks constitute a whole different set of tasks to the slopes. In collaboration with the best park developers and shapers from the USA and Europe, we have created a new machine that is precisely tailored to the needs and wishes of park builders. We are proud to present the new 400 ParkPro to you today – the professional tool for more creativity and perfection.
By Pro's. For Pro's.
Coverage, agility, precision, large action radius and many park-specific features are important in the park. We have developed the ParkPro with drivers, shapers, park designers and riders.
Cockpit. Comfortable And Functional.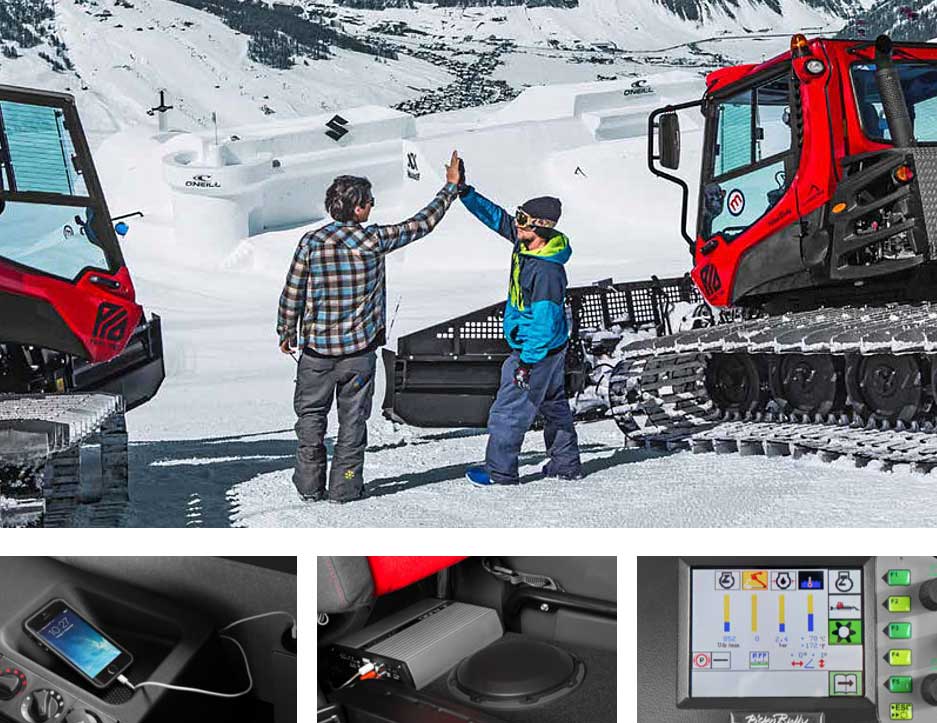 With the ParkPro you'll make it happily through the night. Warm feet, an ergonomic seat and handy tools making your work a pleasure. Bluetooth ensures that drivers can always stay in touch with their team.
Joystick. Intuitive To Control.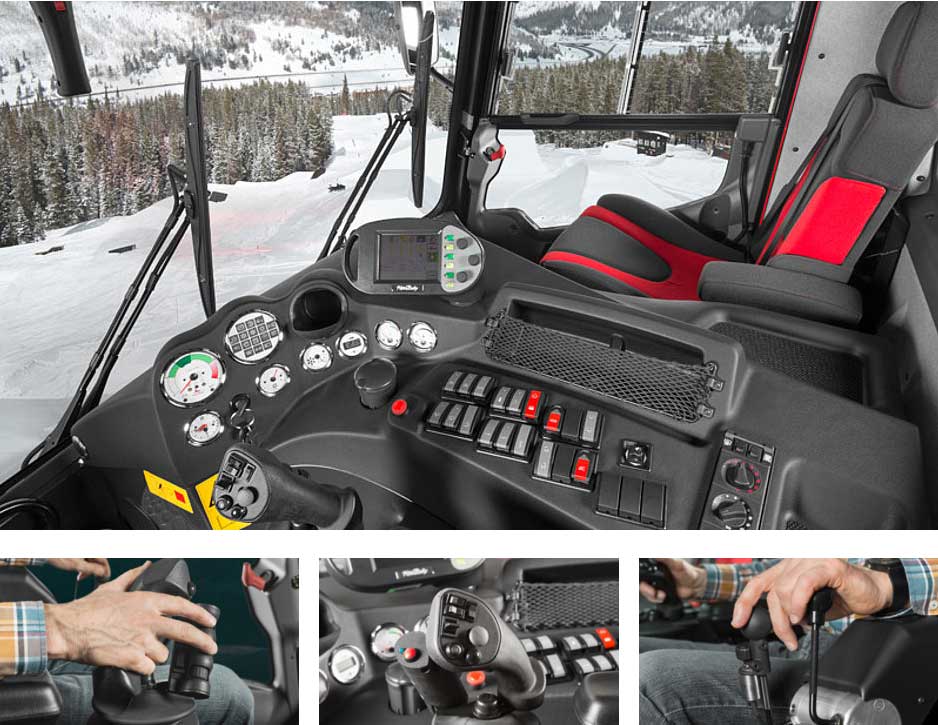 A PistenBully has never been so intuitive to control. The joystick specially developed for the ParkPro sets new standards in terms of operation and flexibility.
The New Switchblade². Creative Park Features.
The second generation of the SwitchBlade is an innovative tool for easier, faster and more professional work in the park. The SwitchBlade reduces expensive and strenuous manual labour.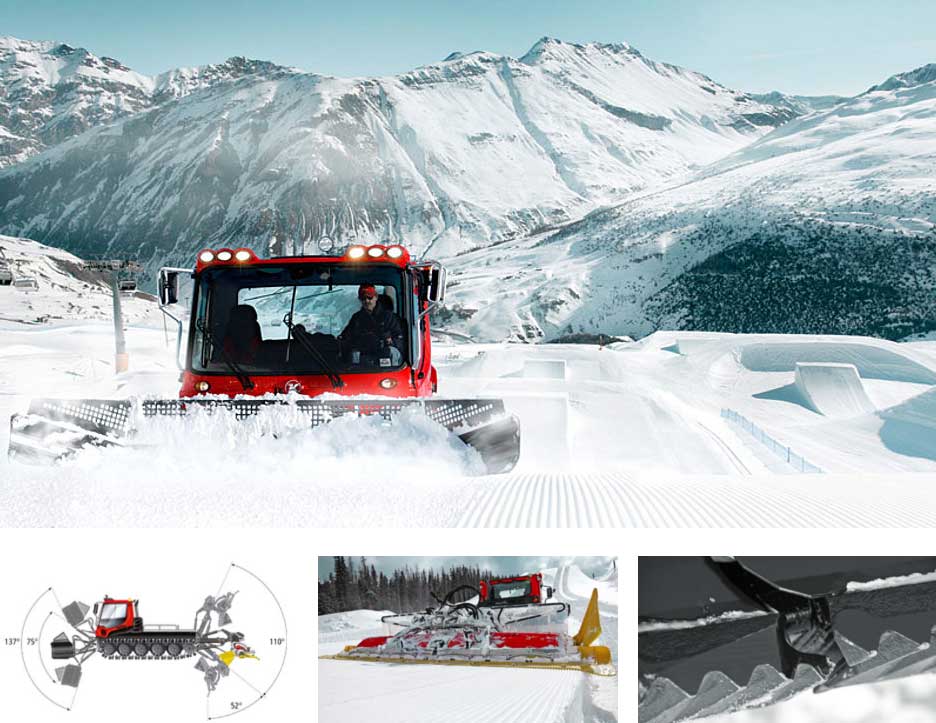 Parkflextiller With Flexlock. For Efficient Shaping.
The ParkFlexTiller has been setting the benchmark for perfect slope quality for many years. We have integrated innovative functions into the ParkFlexTiller, which facilitate completely new ways of working.
Flexible And Agile. Perfect For Shaping.
The PistenBully 400 Park has extreme motion of the front and rear attachments. Perfect for building takeoffs, Kickers and landings. The power curl function allows to lift and curl the ParkBlade simultaneously.
For Creative Headshapers. Creative Possibilities.
The stinger and PSX control make the ParkFlex tiller's range of motion even greater. The ParkBully reaches high up and deep below with its tiller – creating precise radii and laying down a perfectly finished surface.