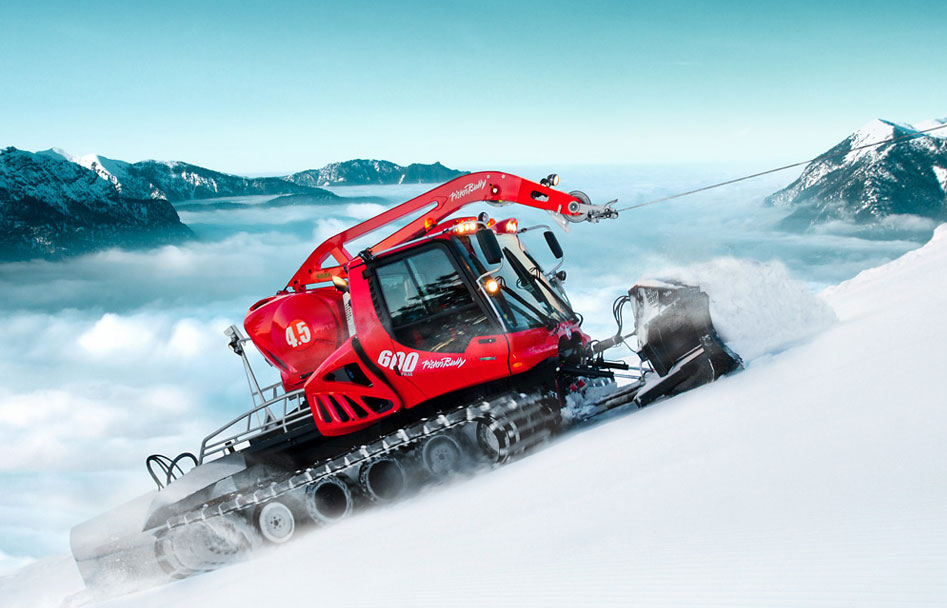 100 % performance on any terrain.
The PistenBully 600 Polar SCR is equipped with full thrust thanks to an engine with more torque and more powerful hydraulics. Its outstanding steering and drive capabilities certainly get your attention.
More stability, more control and more sovereignty.
The PistenBully 600 Polar SCR has a new generation of hydraulic pumps and optimized front hydraulics. Furthermore, we continually strive to improve our vehicles in every detail. This SCR is the best we've ever made.
Environmentally-friendly motorization.
The PistenBully 600 Polar SCR produces 90 % fewer emissions. The reduction in nitrogen emissions is effected in a downstream SCR catalytic converter. The vehicle complies with the Tier 4i exhaust emission regulations.
Maximum stability and maximum thrust.
The forces are evenly distributed across the whole vehicle frame during dozing work. This has a positive effect, resulting in a stable drive and outstanding pushing performance.
High flexibility and ideal roll behavior.
The large All-Way-Blade ensures the highest flexibility. The optimized joy stick gives the operator precise control and stress-free working. The special roll crown on the blade creates the best roll characteristics.
Perfect snow quality in the toughest conditions.
The AlpineFlexTiller impresses with its outstanding performance. The tiller shafts prepare the snow and ensure the best slope quality. The finished surface meets the highest technical standards.
Adapt to changing conditions individually and quickly.
Well-thought-out modifications to the tiller guarantee outstanding snow grooming. All setting options can be stored and recalled at any time using the memory function.