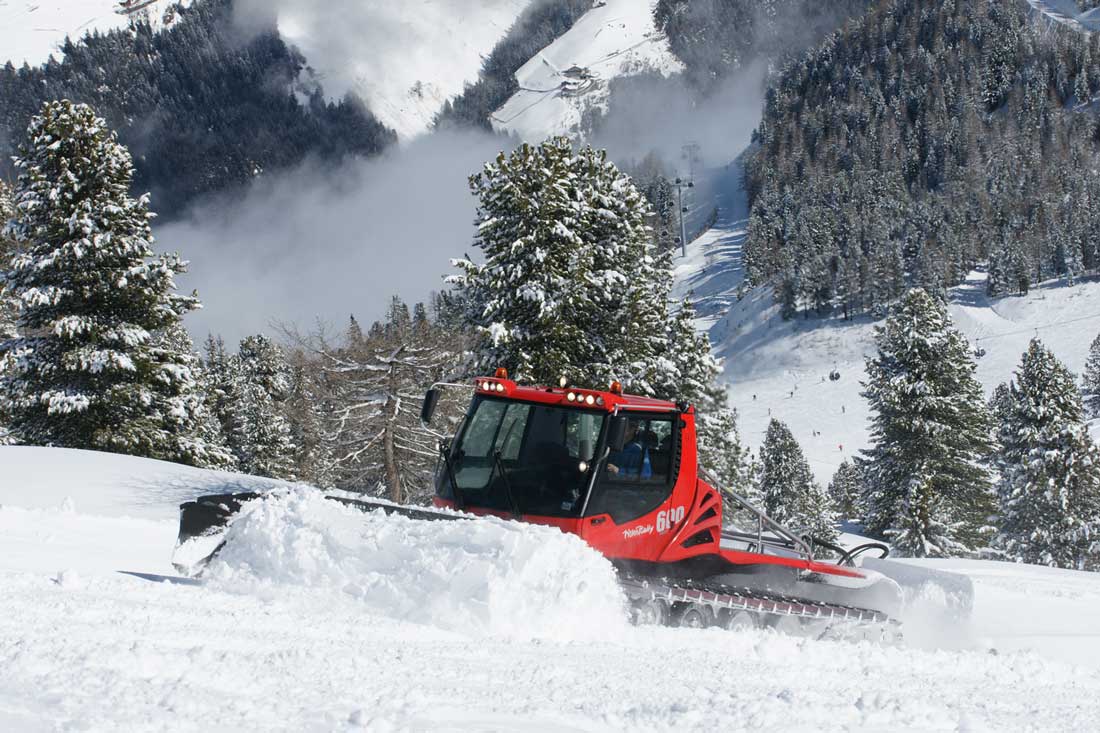 Tried-and-tested technology – new levels of power.
The new Mercedes-Benz OM 460 LA with 6 cylinders and a 12.8-litre displacement meets the green requirements of Euromot III and still generates 360 kW (490 hp) of pure power on the slopes. It has an enormous 2,200 Nm of torque. For maximum performance.
Easy to use.
Both drivers, experienced and new ones, can use the intelligent assistance systems entirely according to their own individual requirements and preferences. Self-explanatory controls and a touch-screen make it extremely easy for the driver to operate the system. The entire vehicle is shown on the control panel. All functions can also be controlled using the Terminal-Control-Center, which is integrated into the armrest.
Moving mountains of snow?
No problem: you can clear approx. 40 percent more snow with the PistenBully 600 Polar thanks to its marked increase in thrust, output of 490 hp and 4.60 m wide clearing blade.
Everything under control.
Intelligent control and positive diagnosis: the PSX controller is the host computer in the vehicle for central power and energy management. The diesel engine and drive/tiller pumps are directly controlled via CAN signals. The oil quantity distribution of the working hydraulics and the automatic tiller depth function are also controlled by the PSX controller. All sensors and actuators switch automatically into failsafe mode if necessary. Use of non-contact sensors ensures very high operational safety and reliability. The diagnostic functions of the individual components and operational data have once again been further developed, ensuring that the driver always knows exactly how things are with his PistenBully.
The new PistenBully is unique in terms of ergonomics, drive comfort and design, as well as in terms of technology such as the innovative assistance systems and precision running gear.